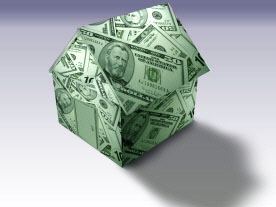 Tax Appeal Services
Unfortunately, the housing market has taken a downward turn that has affected everyone. The problem for you? You may be paying TOO MUCH for property taxes, based on a value that simply isn't there. That's where we come in. Capital Appraisal Services, Inc. wants to give you a fair look at the value of your home.
If you feel that your property is overvalued and taxes are too high, a professional, independent, third-party appraiser is often your best bet in proving your case.
Listed below are the services that we offer to assist you with your Tax Appeal:

EXTERIOR ONLY APPRAISAL REPORT - $275-375

1) An exterior only appraisal will include a cursory drive by and observation of the subject property from the public street only.
2) A restricted appraisal with minimum of three sales supporting a final reconciled value.
Note: extraordinary assumptions are performed regarding subject condition and that the size/age as represented by the County Appraiser is accurate.

FULL APPRAISAL REPORT - $350-$450
1) A full appraisal with interior inspection, sketch, photos of the property and sales
2) A full appraisal report with minimum of three sales supporting a final reconciled value
FULL REPRESENTATION - $575-$775
1) FULL APPRAISAL REPORT
2) We pay all tax appeal fees, will submit all documents (in triplicate) and will represent (stand in for) or accompany the homeowner at the hearing and/or petition meeting
When you hire us for an assessment appeal, you're commissioning an independent, third-party professional appraiser. As such we do our own evaluation, beginning to end. If you feel that your property has been overvalued, an independent report such as ours will be more persuasive than any other evidence you can marshall on your own.
Be assured that at Capital Appraisal Services, Inc., we are able to professionally and persuasively testify at appeal hearings on the homeowner's behalf.
Click Here to Order any of the services listed above,

or give us a call (239) 437-6545.